"Morning Pages are three pages of longhand, stream of consciousness writing,
done first thing in the morning. *There is no wrong way to do Morning Pages*–
they are not high art. They are not even "writing." They are about
anything and everything that crosses your mind…"
These are supposed to be for my eyes only, but right now, in an effort to be transparent and not be afraid of putting myself out there, I'm going to publish some of them.
---
I haven't read an actual novel in I don't know how long. Lately, I've been into memoirs and creative non-fiction essays and humor writing. So in order to branch out, I decided to pick up The Night Circus, and Commonwealth by Ann Patchett, whose other books I've enjoyed immensely.  The Night Circus is beautifully written, and I find myself reading this book slower than any book I've read in the last couple of years. I can normally knock out a 200 page book in an evening or two. Now this book is definitely taking me a lot longer to sift through and process — and that's not a bad thing, to be challenged by what you read and be inspired? I haven't felt this way in a long time, though I've thoroughly enjoyed the memoirs and creative non-fiction humor I've been reading. If I were to publish a book, I think I'd want it to be in the realm of a memoir, and/or a book of essays.
That was my dream and goal right when I graduated from college, and I had several essays ready to go. I even had two of my favorite authors look them over and tell me they were great. I don't know why I didn't pull the trigger. Time? Money? Fear? Lack of confidence? All of those things, I believe. Instead I decided to be practical and get a paralegal certificate so I could get a "real job." I ended up hating both places I worked, and both environments were extremely abusive. Why I thought working with corporate attorneys would be OK, I have no fucking idea. But I do remember being desperate at the time to stop working at a restaurant and get a "real job" with health insurance. The health insurance aspect was the most important part to me.
In truth, I miss working in restaurants, and found that I enjoy working on my feet and doing manual labor, in addition to writing, and not just sitting in a cubicle and going to pointless meetings that spend three hours discussing the "tone" of a tweet that should've been sent out immediately. But everyone had to feel special, like they contributed and were earning their paycheck. Their large paycheck, which was always much larger than mine, even though I fought for equal pay.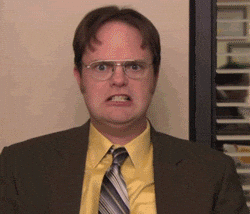 And so I quit to pursue being a freelance writer and editor after three years of underpayment and abuse. Because I was having some issues with getting enough freelance work to pay bills and contribute equally financially at home, I ended up finding a part-time job working at a healthy pet supply store, down the street from my house in "The Village," which is full of my favorite dive bars and music venues. I got to work on my feet, be active, meet dogs, and talk to people about their pets all day. I learned some valuable information about pet health and have been able to make smart and healthy choices for our crew . I also got to work with people who were like me: tattooed folks who also liked metal and didn't like yuppies or big corporations. I really found myself again and felt like I did when I worked in the restaurant industry. I found my people, in addition to myself. And it was pretty awesome.
I do miss working in the store since I had to quit from being pregnant, and like I said before, I'm hoping to be able work there again at least one Sunday a month. But for now, I'm enjoying having the weekends off with Greg for the first time in more than three years. That's definitely a perk. It's funny how much we took for granted before all the normal couple things people do on the weekends. You mean we get to run errands together? Get out! We can enjoy coffee together in bed while snuggling the fur babies? That's amazing.
What's your favorite thing to do on the weekends?
Currently Reading: The Night Circus
Currently Listening: 
Currently Seeing: Hank and June barking at dogs being walked across the street.
Currently Missing: Greg, while he is at the office.